Neil Selwyn & Luci Pangrazio have a new chapter published in the Wiley/Blackwell 'International Encyclopedia of Media Literacy'. providing an overview of the digital media that are present in contemporary higher education contexts and the media literacy issues that surround them.
Mike Phillips has a new book chapter with Judi Harris in Research Highlights in Technology and Teacher Education published by the Association for the Advancement...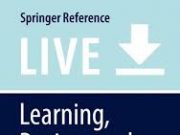 This chapter provides a synthesis of research into how technology can support effective feedback. The results of a systematic literature search into technology and feedback are then presented, structured around the parties involved in feedback: students, their peers, educators, and computers.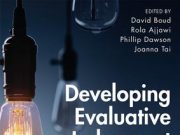 In this book chapter DER members Henderson, Phillips and Ryan propose a design for technology-enabled dialogical feedback processes, with the goal of strengthening student evaluative judgement.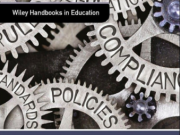 Neil Selwyn has a book chapter featured in the new Wiley Handbook of Education Policy. Neil's chapter - 'Technology as a Focus of Education Policy' – explores how policymakers around the world responded to increased pressure to integrate digital technologies into school systems. It argues that has grown to be a complicated area of education that is entwined with reconfigurations of public policymaking along globalized and privatized lines.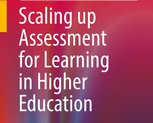 LNM members Michael Henderson and Phill Dawson have written a chapter on the potential of scaling up assessment for learning through the use of technology designs.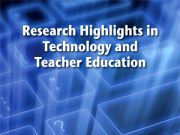 LNM's Mike Phillips is lead author on a new publication in Research Highlights in Technology and Teacher Education 2017 published by the Association for the Advancement...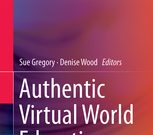 New chapter from LNM members exploring the types of cognition experienced by higher education students during lessons in Second Life.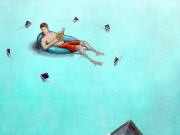 Neil Selwyn is one of the featured authors in an authoritative collection of essays just published by Brazil's Universidade Estácio de Sá. Titled 'Education and Technology: Critical Approaches' ('Educação e Tecnologia: Abordagens Críticas'), the book features 12 chapters in Portuguese and English translations. Authors include Audrey Watters, Richard Hall, Martin Weller, Jermey Knox, Lesley Gourlay, Raquel Barreto and Ralph Bannell,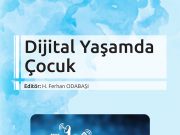 Neil Selwyn is one of the featured authors in a new collection of collaborations between Turkish academics and international researchers working in the area of digital childhood. The book - Di̇ji̇tal yaşamda çocuk (Children's Digital Lives) - features a range of authors, including Sonia Livingstone, Marc Prensky, Amanda Third and Stephen Balkam.