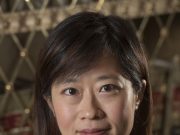 For the first time, DER and FIT organise a joint seminar on the theme of ethics and transparency in Learning Analytics: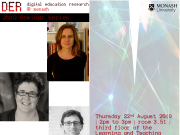 UPDATE 6/8/2019 - Unfortunately Deana Leahy won't be with us on August the 22nd. However, our own amazing Neil Selwyn stepped...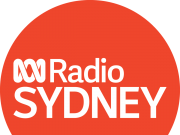 Neil Selwyn speaks to ABC Radio about the recent proposals to ban the use of mobile phones in Victorian government schools.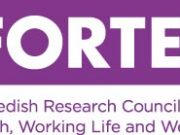 Neil Selwyn is part of a research team led by Gothenburg University, who have just been awarded a Swedish Research Council grant to explore how the digitisation of schools and schooling is impacting teachers' work-life balance.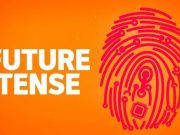 DER's Neil Selwyn is interviewed on the latest episode of ABC Radio's 'Future Tense' program (19/5/19) about his forthcoming book on AI and education.
As part of her visit to DER late last year, Neil Selwyn took the time to interview Rebecca Eynon about her work on digital inequalities and education. Listen to the interview here!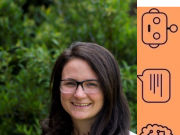 the DER group is very pleased to host a seminar with Dr Christine Grove. This presentation will discuss why and how...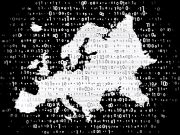 DER's Neil Selwyn is giving a series of talks in Europe in the first half of May. This includes Stockholm, Malmö, Copenhagen, London and Berlin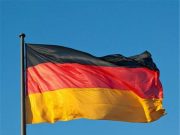 DER will be well-represented in the European conference season, with multiple papers accepted at the ECER and Data Power conferences in Germany.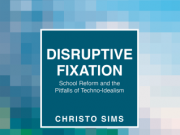 Listen to DER's Neil Selwyn talk with Christo Sims about researching technology innovation, the complexities of ethnographic research and writing, as well as how having Jean Lave as a substitute teacher proved a life-changing experience.